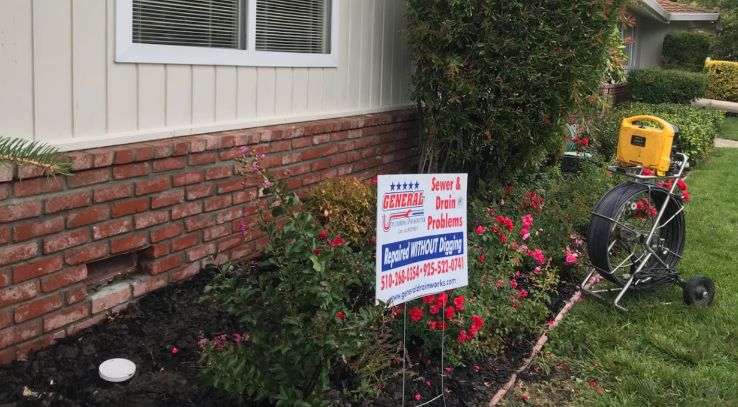 When your sewer line has collapsed, corroded, separated or experienced some other type of damage, it's imperative to replace or repair it as soon as possible. One of the most cost-effective and efficient methods for fixing broken sewer lines that we offer here at General Plumbing & Rooter is trenchless pipe repair.
But just how efficient are trenchless repairs? Let a professional plumber list the ways.
Less Digging
One of the most time-consuming parts of a traditional sewer repair is digging. Conventional methods require the entire segment of pipe to be dug out. This messes up the whole yard or property. With trenchless pipe replacement, we only have to dig one or two access ports.
Faster Completion Time
When your sewer is in disrepair, you don't want to wait for days to get it fixed. Trenchless sewer replacement has a faster completion time. You won't have to avoid using your sewer for days on end. Most trenchless repairs are completed in one day.
Less Costly
Your budget will also play a role in the type of sewer repair you choose. Trenchless pipe lining is just as effective on pipes measuring 12 inches or larger in diameter as replacing the whole pipe. The epoxy lining cures within an hour, so you'll be able to use your sewer on the same day as we install the lining.
Less Labor Required
We can do your trenchless sewer repair in Alameda County, CA with fewer people than a conventional sewer repair requires. The lower labor requirements mean lower costs for you. Our experienced plumbers complete every job to your satisfaction.
We offer efficient, effective and affordable trenchless sewer repair and replacement services. Our rapid response time, professionalism and integrity make us the right choice for all of your plumbing needs. Call us at General Plumbing & Rooter for an appointment.