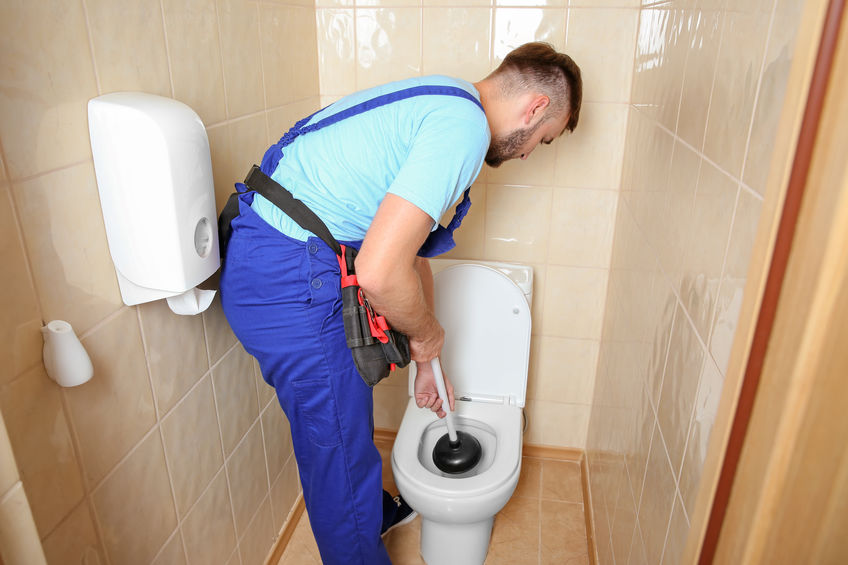 All homeowners require the services of a plumber in Bay Area, CA at some point. From clogged drains and slow water flow to sewage backups, General Plumbing & Rooter has experience solving several plumbing issues. While some problems occur more frequently, others need immediate attention. We share three common plumbing emergencies you may encounter:
Overflowing Toilets
Overflowing toilets are among the most common issues that require emergency plumbing repairs in Bay Area, CA. Overflowing toilets are not only an inconvenience, they could damage your floor and walls as well. Overflows are commonly caused by clogs so proper maintenance is key to preventing them from happening again in the future.
When your toilet overflows, turn off the water as quickly as possible. Look for the toilet shut off valve on the water line behind or beside the toilet by turning to the left. Wear safety gear to clean what you can, and attempt to plunge. Afterward, call a professional plumbing company in Bay Area, CA for a more permanent solution.
Burst Water Pipe
A burst water pipe often happens because of freezing temperatures. The gushing of water can damage anything in its path releasing a possible 100 gallons in a few hours. If it isn't winter, a burst pipe can be caused by a pipe that has corroded from age or tree roots that have invaded your system. While you may be able to stop the leak temporarily with a clamp, you will need professional plumbing services in Bay Area, CA to address the issue properly
Sewer Gas
If you smell sulfur, an egg-like odor, around your home it could indicate a sewer gas problem. The odor comes from the breakdown of waste in the pipes. Exposure to these gases could cause memory issues, headaches, and asphyxiation.
In most cases, a malfunctioned toilet wax ring could be the culprit allowing the gases into the home. A blocked water trap, often called a P or S trap, should keep gases from entering your home. Attempt to pour water down floor drains, or run tap water several seconds to see if that helps, or replace the toilet wax ring.
When in need of emergency plumbing in Bay Area, CA, look no further than General Plumbing & Rooter. We specialize in plumbing repairs and replacements and can provide you with quality services. Contact us today.