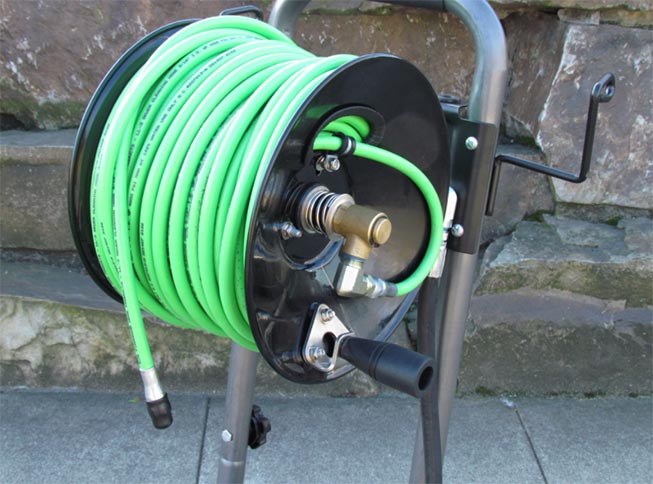 One of the primary reasons that a homeowner might look for a plumber is to treat a clogged or slow-moving drain using hydro jetting in Contra Costa County, CA. Grease, built-up minerals, tree roots, and other substances can prevent sewer lines from functioning as intended, at which point, an experienced plumber needs to address the issue.
Hydro jetting services offer an effective solution to even the most stubborn clogs. A plumber uses a high-pressure stream of water to clear out the entire line, restoring the property's sewer system to like-new condition. The process is often preferable to augering, since hydro jetting treats the entire pipe rather than a single clogged section.
Pipe jetting is also an ecologically responsible choice. While hydro jetting tools can feed out water at pressures of over 4,000 PSI, the process uses water — nothing else — and that water can be reused later for other purposes. The plumber doesn't use chemical cleaners, so the wastewater stays environmentally friendly.
Prior to performing the service, a plumber will perform a detailed inspection of the line using specialized high-definition cameras. This is particularly important when hydro jetting roots since the video feedback allows the expert to determine whether the pipes have sustained severe damage. If this is the case, the plumber may recommend trenchless pipe lining (another eco-friendly technology) to restore the line.
Because sewer jetting tools use high-pressured water, homeowners should look for a capable plumber with significant experience. The process is safe, efficient, and eco-friendly when performed correctly, but the plumber must take care to protect the integrity of the pipes. Accidental damage to the line can cause significant disruptions for the homeowner (and a much larger repair bill).
If you're looking for a plumber that you can trust, General Plumbing and Rooter. Our teams use advanced technology to control costs while delivering exceptional results. For a free estimate, call us today or fill out our online form.